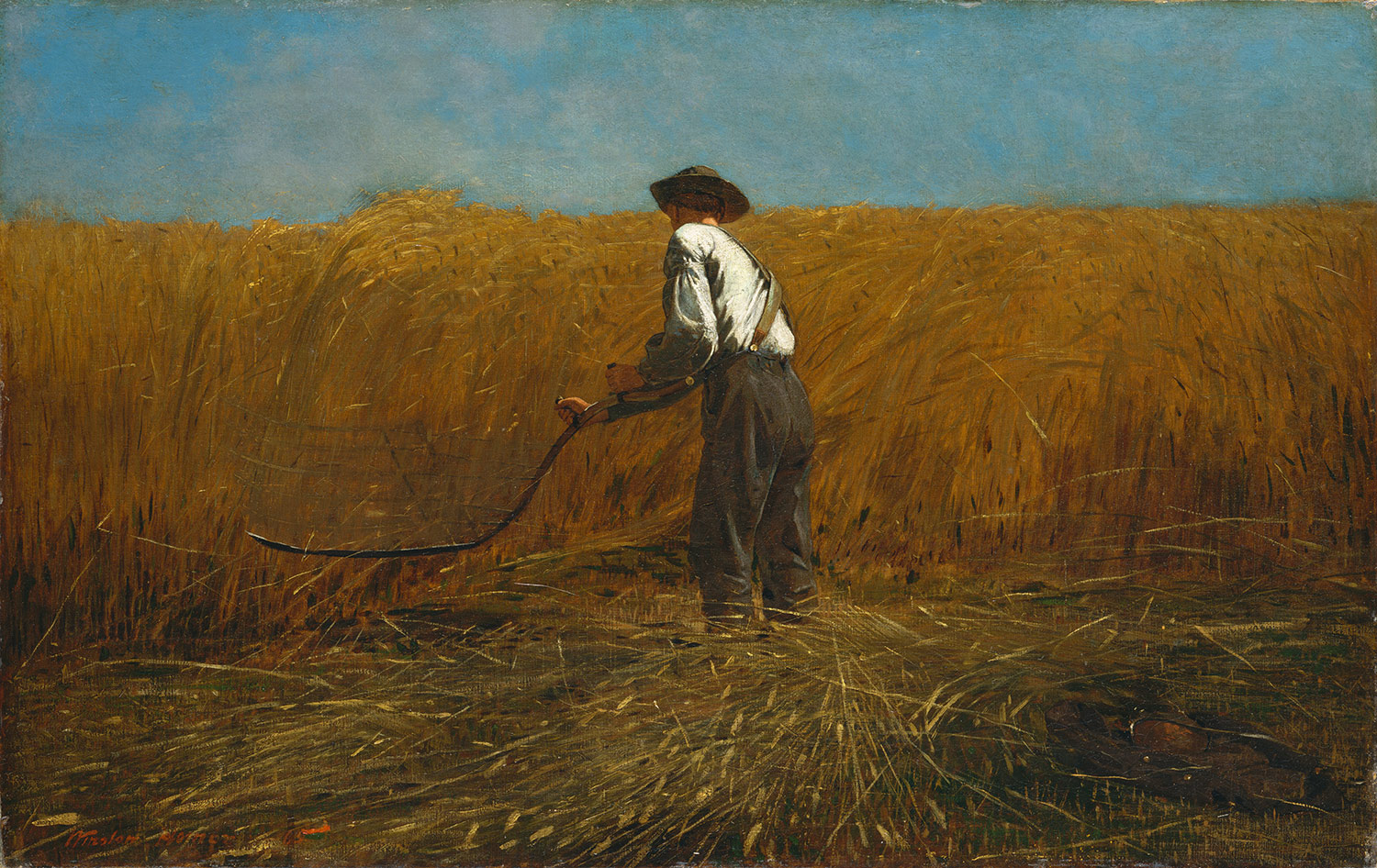 The Veteran in a New Field,
by Winslow Homer, 1865
I'm in Maine for my last 2013 painting workshop! The frost isn't quite on the pumpkin (at least not in Rockland or Rochester) but autumn is in the air. I'm leaving some wonderful fall landscapes for you.
To say that a work is the greatest painting of a great painter is presumptuous, but I think this painting is Winslow Homer's best. It was painted at a black moment in our nation's history: Robert E. Lee had surrendered and President Lincoln had been assassinated just months earlier. The nation was just starting to look at the scope of its loss: almost half a million dead, another quarter million wounded.
This demobbed Union soldier holds his scythe like the Grim Reaper. We know too clearly the nature of the implied harvest. And yet there is something redemptive and hopeful in it, an echo of Isaiah's "they will beat their swords into plowshares and their spears into pruning hooks."
The Pumpkin Patch,
by Winslow Homer, 1878 (watercolor)
Let me know if you're interested in painting with me in Maine in 2014. Click

here

for more information on my Maine workshops!